1pt Winter Cosmo
1pt Winter Cosmo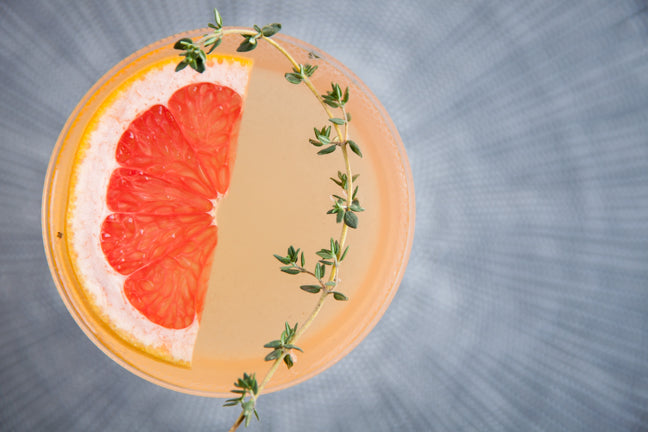 A subtle, lemon-focused citrus blend which pairs well with a range of spirits. Crisp and refreshing with the slightest hint of warming ginger, this blend includes Yerba Mate, a South American herb that lends an earthy smokiness which nicely balances the vibrant tone of the lemon verbena.  
1pt Winer Cosmo - Serves 1

1.5 oz Fresh Grapefruit Juice
1.5 oz White Cranberry Juice
Infuse vodka for 4-5 hours.  Then combine all ingredients in a shaker with ice.  Shake & strain. Pour up or over ice, and garnish with a
sprig of thyme and a slice of grapefruit.