1pt Sunshine Dazzler
1pt Sunshine Dazzler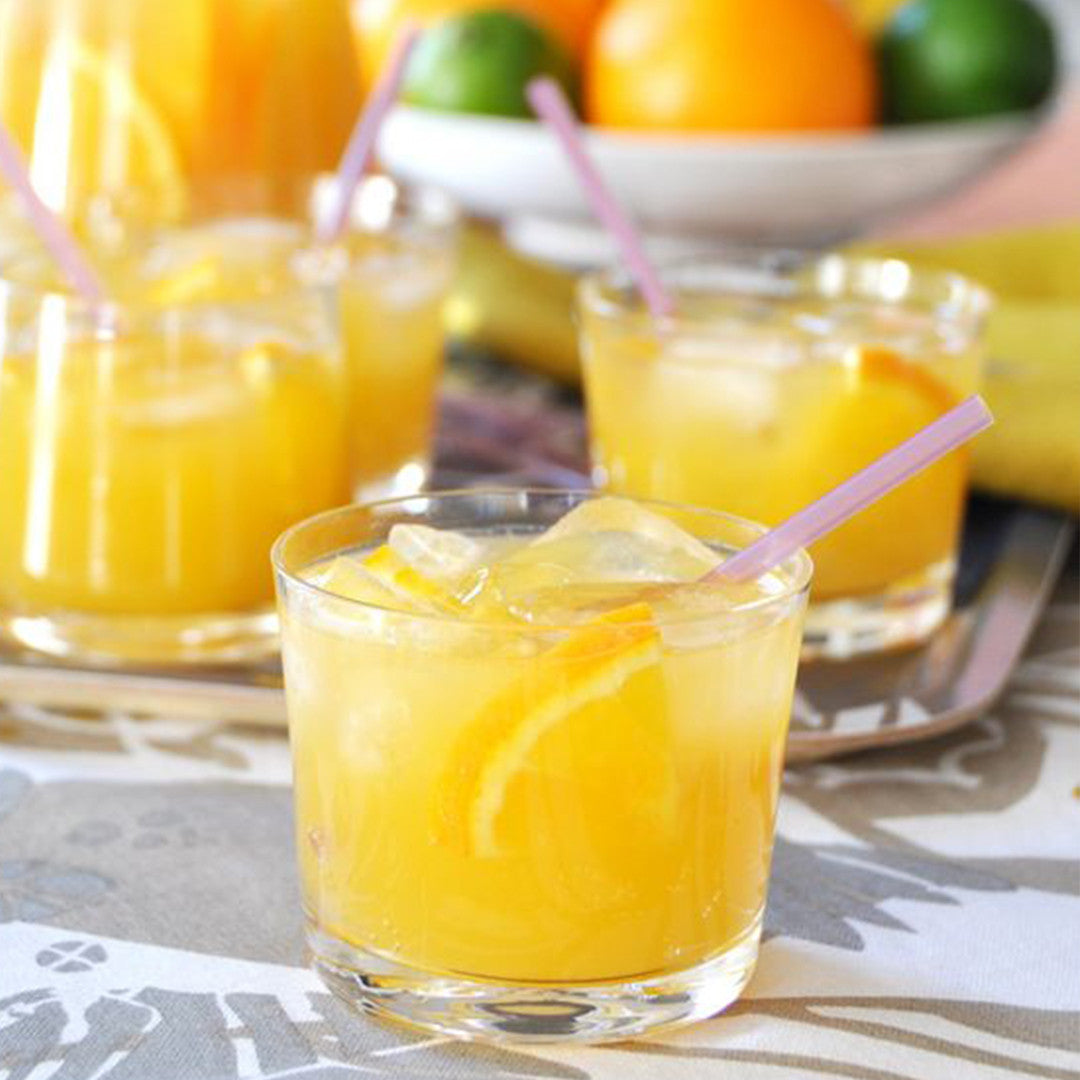 Having a go-to pitcher drink for brunch is essential.

Our Sunshine Dazzler is just that! It's got fresh
citrus, mango, some vodka & champagne. What more can you ask for?
1pt Sunshine Dazzler
1 part 
1pt N°004 Chili Infused Vodka
1 part fresh OJ
1 part fresh mango juice
2 parts dry champagne
lots of ice
orange slices
Mix ingredients in a pitcher adding champagne last & give a quick stir.

Immediately serve over ice.

We think this one is straw worthy.
Enjoy!
** Quick tips ** If straws are too long, give
a bunch a quick snip to fit the glass you're serving!
Shop the Look: