1pt Raspberry Stinger
1pt Raspberry Stinger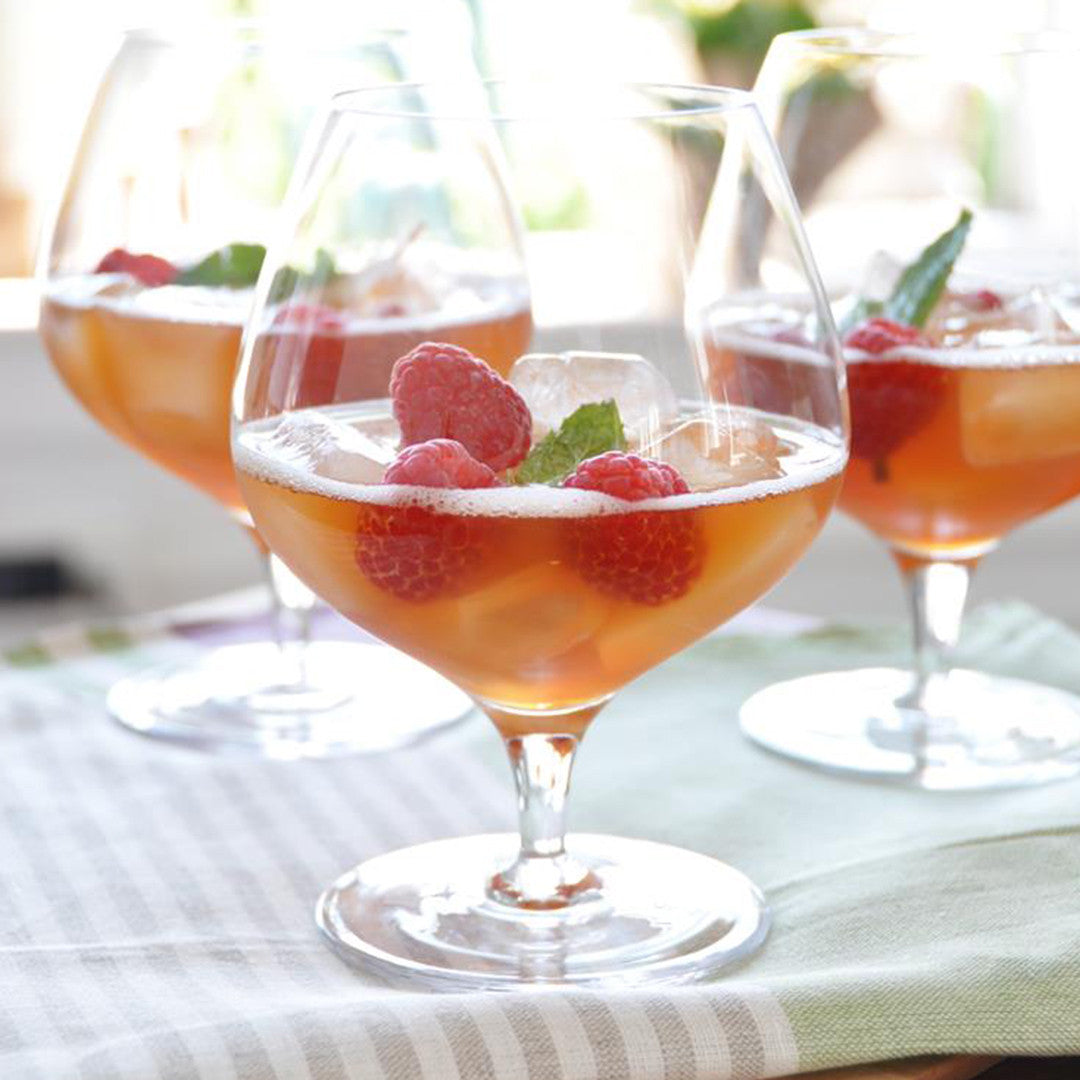 Everyone needs a go-to summer cocktail.

We highly suggest our Raspberry Stinger for your next shindig.

Just a heads up - this one packs a punch...
1pt Raspberry Stinger
2 packages fresh raspberries
3/4 cup sugar
1 handful fresh mint, plus mint sprigs for garnish
juice from 1/2 lemon
6 bags of your favorite black tea
Combine the raspberries (leaving a few for garnish), sugar
and mint in a large bowl and muddle with a wooden spoon &
let sit. This can be done the day before a party.
While the berries are sitting, bring 6 cups of cold water
to a boil in a medium saucepan.

Remove from the heat, add the tea bags and let steep for about 3 minutes.

Remove the tea bags and pour the tea over the berry mixture.

Add lemon juice, let the mixture sit at room temperature for at
least 1 hour to let the flavors meld.
Strain the mixture into a pitcher,
pressing on the solids. Cover and refrigerate until cold.
Fill your favorite glass with ice.

Add 2 ounces bourbon and top with equal parts iced tea.

Garnish with fresh mint sprigs and berries.
A great glass to server the Stinger in would be our
essential
Brandy Glass
. It's great to hold onto as well
as tall enough to use with a straw.
Enjoy!