1pt Last Rose
1pt Last Rose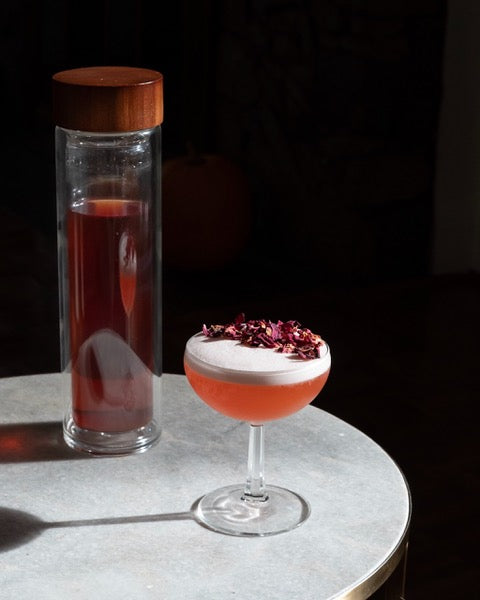 Consisting of cardamom, Keemun black tea, cacao shells, Hibiscus & rose petals, the Marrakech blend has a lot of interesting flavors going on. In order to put these exotic flavors at the forefront of the cocktail, vodka was the spirit of choice. 

1pt Last Rose - Serves 1
1/2 oz Aperol
3/4 oz Fresh Lemon Juice
1/2 oz Honey Simple Syrup
Egg White
Combine ingredients (except egg white) in a cocktail shaker with ice. Shake & strain the liquid into the other half other shaker then discard the ice. Add the egg white & shake well to froth up the egg. Pour into a chilled coupe. Once a foamy layer settles on top of the drink, add some dried rose petals for garnish.