The Fall Back
The Fall Back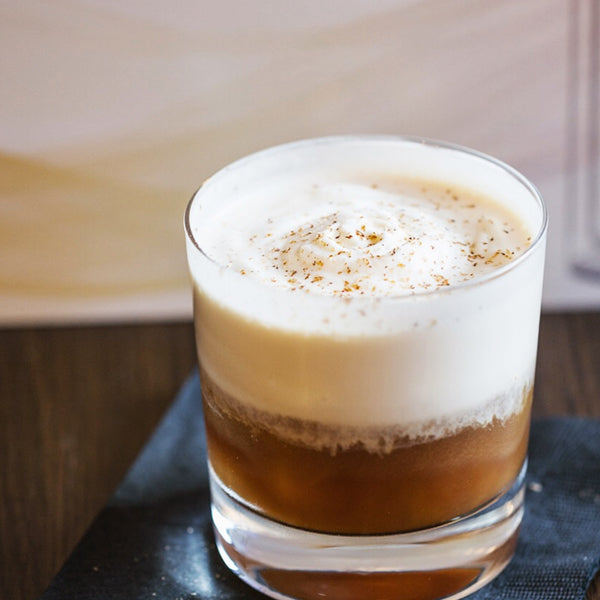 Hey friends, I used this Sunday Funday to test out a very cool new product from @teroforma. We share the philosophy that making great cocktails shouldn't be difficult or intimidating. Their new product, 1pt, is a beautifully designed infusion system for alcohol and spirits, featuring a brand new collection of handcrafted and expertly blended dry infusion blends.
With fall here, I opted for the Cinnamon blend which contains orange zest, apple, cinnamon, rooibos, and ginger. In a mere 5 hours, my 375ml of infused bourbon was ready for cocktails. Really dig this little creation:
The Fall Back - Serves 1
1½ oz. 1pt Cinnamon Infused Bourbon
½ oz. Coffee Liqueur
½ oz. Cynar
2 dashes orange bitters
In a mixing glass, combine the bourbon, coffee liqueur, Amaro, and bitters. Stir in ice and strain into a rocks glass with one large ice cube, then top with the whipped cream. Garnish.
Amaretto Whipped Cream: Whip ½ cup of heavy cream with 1/2 oz. of Amaretto until thick, then add rich simple syrup (2:1) to taste.
Enjoy!! 
elevate your home cocktail experience.