1pt Pumpkin Spice Mimosa
1pt Pumpkin Spice Mimosa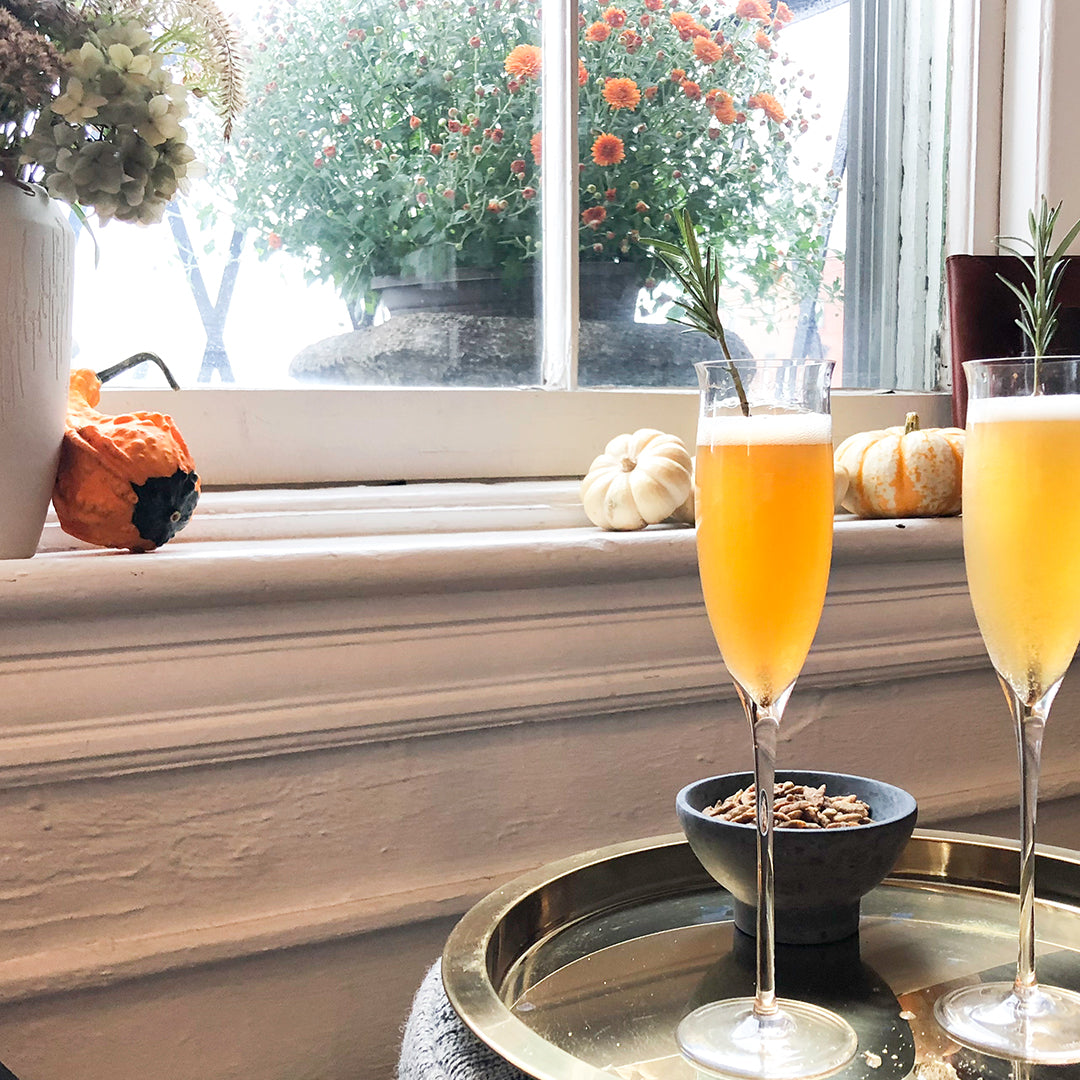 Brunch just got a little sweeter with this bubbly favorite.  Just the essence of our pumpkin spice infused into a neutral vodka adds a bit of holiday cheer alongside a proper measure of seasonal apple cider.  Together with the bubbly fruit of a standard Prosecco, and the result is a delicate cocktail that will keep you chatting away long after the eggs benedict have left the table.
Pumpkin Spice Mimosa – Serves 1
1 oz. 1pt N°014 Pumpkin Spice-Infused Vodka
2 oz. Apple Cider
3 oz. Prosecco
Combine infused vodka with apple cider. Stir. Top with your favorite Prosecco. Garnish with slice of apple or pear. 
Cheers!